what to wear – CLOTHING & COLOR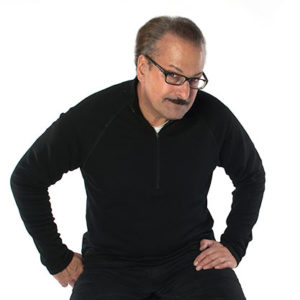 I know you've seen it before, the photographs of people with the look-alike clothing, and colors that closely match. Well, there's is a purpose behind it. As an example, with neutral color clothing, we tend to concentrate more on the characters and what they're doing because their clothing and colors are "neutralized" your eyes are not drawn to distractive colors or prints. We look for the story that the photograph tells. When more than one person is to appear in the portrait, or when a special stylistic effect is desired, clothing and color choices can make a real difference in a portrait.
GROUP CLOTHING
Small groups and couples should choose uncomplicated garments within the same color tones. Clothing that matches well has a much better look when paired against a background. What happens when colors are mixed between couples, the viewer can get confused and spend time trying to adjust to the difference. Good balance means that you wear similar color tones.
Clothing For Individuals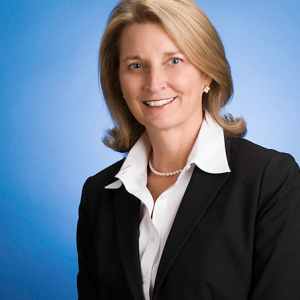 It's best to wear uncomplicated long-sleeved garments in medium to dark color tones. I prefer blues and blacks, but other dark colors work well… if you feel they better match your complexion. For the business professionals, I usually recommend that they wear a dark blazer or business suit. With a solid color shirt or blouse. Jewelry can be worn, however, it should be conservative. As for the background, we usually shoot on white, dark grey, or blue. You should specify your needs, such as matching wall colors, brochures, web themes, or any other purpose. There is a charge if you request colors we don't stock.
working with Complexion
When I'm working with light or dark complexions, the goal is always to have the face dominate the portrait. Which sometimes admittedly, isn't always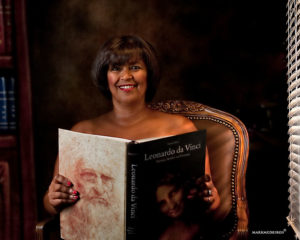 easy, especially when many elements are involved in the scene. Non the less, I do concentrate quite heavily on bringing the skin tone out either by working with available light or studio strobes. This helps to create the most intense areas of the portrait. I do like to work with a dark background giving the choice, and I find it really adds to the portrait. However white still seems to be the preferred choice for most. In this portrait of Cynthia, light is coming in from the right side window shades. This was shot in our studio with artificial lighting.
Actor headshots
Like above, the same principles apply. Pick Colors to Contrast Skin Tone
This is the secret to making your headshots POP! Pick a shirt color that contrasts against your skin color, instead of one that blends into your skin.
Some helpful hints are, for example, if you are Caucasian, avoid wearing a cream-colored or beige shirt because it's too close to your skin coloring. Likewise, if you are a black person with a very dark complexion wearing a black shirt isn't ideal because it will blend in with your skin. Also, avoid bright neon colors, pinstripes or designs, because those will be too distracting.
Successful Portrait tips
I like to take time to plan out my portraiture this is why you need to take care in selecting your clothing. The guidelines below will aid you in making your selection.
Tips on Preparing For Your photo session.
Men should have had a recent haircut and have shaven within a few hours of the shoot. Women tend to want and shoot right after having their hair done, which is fine if you can arrange it.
Long sleeves are the best choice for adults, I do not recommend short-sleeved shirts. If this is a business photograph then I encourage you to wear a dark-colored blazer.
Women should wear long skirts, pants, or dark stockings with shorter skirts or dresses. This helps lessen the distraction and keep the viewer's attention on the face.
If feet are to be shown in the photograph, be sure your socks and shoes are in good order, as well as polished.
Stay away from collars that are two spread out, or very wide V Necks. The same for heavy or bulky sweaters that hug your neckline.
Don't wear bright colors, such as red and orange, they don't mix well and degrade the portrait.
Another tip, don't wear bold stripes, plaids, checks, or prints they do not photograph well.
One other tip, bare shoulders or tops such as "spaghetti straps" don't work well in photographs. Unless the theme requires it.
Bottom line, darker clothing is slimming and is a better choice for full-length or three-quarter-length portraits in which a medium to dark background is used.
Decorating
with Portraits
When planning artwork for your home or office you need to give careful consideration to color. This is why it's important to start with a planning appointment, during which you and the photographer or design consultant can explore your ideas and discuss creative possibilities.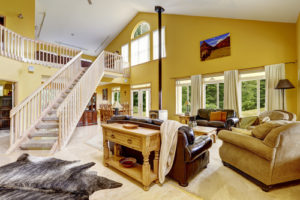 There's nothing like displaying a great canvas, metalwork image, or a framed photograph of your personalized art on your walls.
As the examples above illustrate, a well-designed portrait, when it is properly sized, creates a decorative focal point that can add both drama and personality to any room in your home. For large walls like in this image a canvas should be considered, or a large metal print.
The use of black-framed imagery can make a strong statement when displayed properly. As in this example of a bedroom.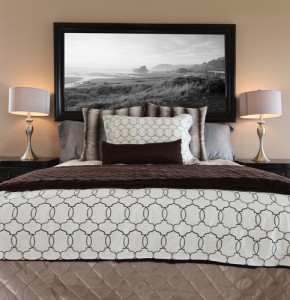 The accent of black on the pillows and bedspread help bring out the black frame on the wall. A neutral-colored wall is always nice.