Corporate Photography can mean Commercial Photography, Product Photography, and even Business Headshots.
---
Commercial Photography Request
why Hire a professional corporate photographer?
We have excellent technical knowledge of the digital processes and the know-how to use digital imagery.
We have an eye for composition and visual impact, projecting your company as a leader in your industry.
We work in conditions that demand attentiveness, yet be able to get great photographs in less than ideal conditions.
Work well with staff and have a high level of communication skills.
We know how to work within the management hierarchy.
We can work around a  facility with minimum interruption.
We are fully insured.
How does a Corporate Photographer (Industrial and Commercial) work?
Corporate Photographers are commissioned to shoot photography for company websites, print material, social media profiles, promotions and much more.
This usually involves the photography of equipment, architecture, portraiture, landscape, and more. Corporate photographers need to understand their client's business so they can communicate their client's values effectively. Professional Corporate Photographs can work with strict creative instructions or they can be relied upon to suggest and capture imagery that represents the companies positive values.
Professional photographers can work on the client's premises or in our case our own studio.
---
For information on pricing CLICK. PRICING PAGE
CORPORATE PHOTOGRAPHY


Northeast Flex is a Flexible Heater and Thermal Solutions Manufacturing Company. They design and manufacture any configuration heater to fit the size, shape, and thermal requirements of your application. We photographed all the digital assets for their website, (including their website) and corporate materials. The images were photographed at our studio using professional lighting and color backdrops to match their company colors.


Our distribution network has grown to cover North America, now reaching from Bermuda to Brazil and as far away as Hawaii.
This branch has supported the commercial fishing and industrial safety industries throughout the U.S…  Over the past 30 years, this business has diversified into marine safety and services.  As of April 1, 2011, we were purchased by Hercules SLR and became Hercules SLR (US) Inc.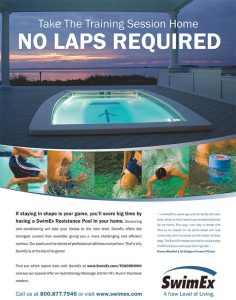 New England Patriots training center features SwimEx pools in their hydrotherapy room. With the recent renovations, they now have 2 custom built pools- one hot and one cold in addition to their 700T SwimEx pool. SwimEx pools have the strongest water current on the market. Built-in the USA and sold factory-direct. We photographed this pool at Gillette Stadium in Foxboro, Ma. The campaign was for the NFL yearbook.




Product Photography
Great imagery sells a product, it's a proven fact people like to know what their buying, and they like to see good detail. We know this and we strive to accomplish clean imagery that shows good detail. Contact us for a free consultation.
Have a question? We can help.