Any redistribution or reproduction of part or all of the contents of this website in any form is prohibited.
My  photography work has appeared in magazine, online ad's,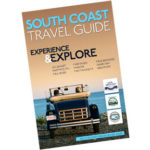 posters and the internet for various publications.  including the Southeastern Mass Convention & Visitors Bureau, which operates under the Commonwealth of Massachusetts Office of Tourism. I was contracted to photograph for the Tourism Office in 2013 and 14. Other publications include the   South Coast Travel Guide and South Coast Almanac to name a few.
Understanding the value of great Tourism & Destination Imagery
Your publication benefits tremendously because professional photography adds to both page design and depth of the articles. Good photography attracts a more affluent and professional readership and can make a big difference in the ability of a publication to charge higher rates, even premium rates. People generally look forward to publications that include great imagery, this practice can only benefit your magazine in the long run.
Advertisers like the idea of advertising in a publication that looks slick, have attractive photography and great content. In such a competitive space you need an edge- great photography can help.
---
I'm available for hire by the hour*, day or by the assignment. I'm familiar with the format required for most publications and get the work out by deadline.
Day rates starting at $250.* see pricing page for more detail.
Save